Donate
Please consider making a donation to help our cause. All our efforts are only possible through generous donations from people like you. Donations are used for the care and well-being of our rescue dogs for things like veterinary care, food and boarding. Before our dogs are adopted out to loving homes, all are spayed/neutered, microchipped and given all appropriate shots and vaccinations. Your thoughtful contribution aids in making sure that each dog is ready for its forever family.
Your donations help save pups and put them in happy adoptive homes.
Donate via PayPal
All donations are tax-deductible as we are a 501(c)(3) Nonprofit organization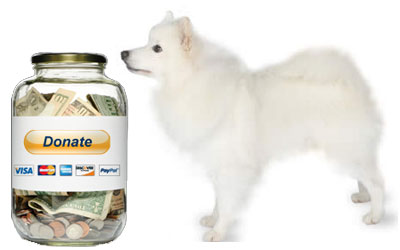 Donate items from our Wish LIst
We're also in need of donations of other items. Please check out our Wish List for things you may be able to help with.

Donate Kuranda Dog Beds
Kuranda has partnered with Houston Eskimo Rescue to allow supporters to donate dog beds at discounted prices. These beds will deliver much needed comfort to our dogs while they wait for their forever families to adopt them.
CLICK HERE to give the gift of comfort to a rescue dog.

Tags for Hope ID Tags
CLICK HERE to purchase a tag where 25% of the purchase price goes to Houston Eskie Rescue.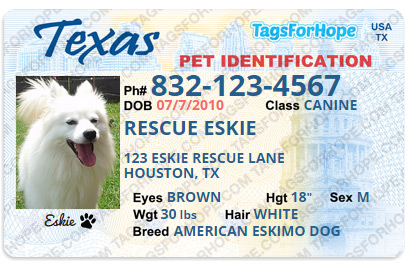 Donate Your Time
Your time is another valuable thing to donate. Volunteering is a great way to contribute to Houston Eskimo Rescue.