Volunteer - Ways to Help Houston Eskimo Rescue
Want to make a huge difference in the lives of rescue dogs in need? Become a volunteer with Houston Eskimo Rescue! We are always looking to find volunteers to help us in our mission to find loving forever homes for our pups. We offer a variety of volunteer opportunities, and all of them make a true difference to the animals in our care. If you're interested in volunteering, or learning more about how you can help, fill out the form below or email us at houston_eskie_resq@yahoo.com and check out the descriptions below the form.
Fostering a Dog
Learn more about fostering over on our Foster page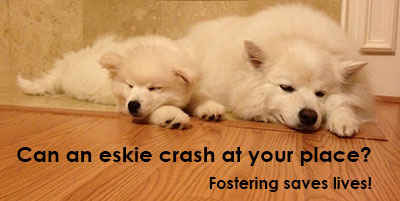 Helping with Adoption Events
Adoption events are a great chance for our dogs to meet potential families while they're out shopping. We mostly have events at local pet stores such as Natural Pawz or Petsmart. Helping out with an adotion event includes transporting the dogs that are attending from either their foster home or the rescue kennel to the event and back, setting up crates and a table with any display items, talking with potential adopters and collecting donations.
Transporting a Dog
Having transportation for dogs can be a critical part of the rescue effort. We need volunteers who are able to pick up dogs from shelters and bring to the rescue kennel, take dogs to vet appointments, take dogs to and from adoption events. Many transporting needs are local but there are some long distance as well, particularly if a dog in another city needs to reach our rescue. These routes can sometimes be split between drivers depending on what can be coordinated. Those with interest in helping out might have opportunities to do so from all around the state.
Taking Pics & Video of Adoption Hopefuls
It is proven that having good pictures of rescue animals greatly increases their chances for adoption. When rescues put out photos of their dogs on petfinder, people are more likely to want to come meet a dog in person if they can see it well and the image shows off the dog's personality. This makes people feel like they know a bit about the pup even before showing up. If you'd like to know more about how to take better adoption photos, check out Seth Casteel's video tutorials from One Picture Saves a Life.
Fundraising
Houston Eskimo Resce is completely funded by donations from caring individuals who want to make a difference. If you have ideas for fundraising, ex: raffles, fundraising events, jewelry shows, or any other kind of sale that benefits a rescue, we'd love to hear your ideas. Have a contact within an organization that does charity work or in-kind donations? Let us know who we can contact.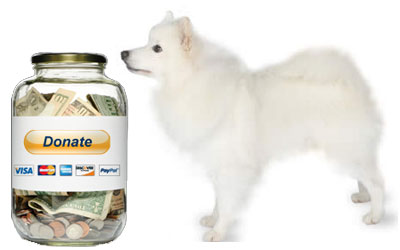 Planning Events
We can always use help planning and coordinating events both for fundraising and for exposing our dogs to potential adopters. If you can help coordinate getting dogs to a local festival or pet-friendly event it can help potential adopters see their shining personalities. Local bars often have fundraising nights where they offer patrons the ability to donate to a certain charity for the evening through their purchases. If you know of any that are looking for a charity to sponsor, we're all ears.
Wish List
Know of a group looking for a charity to sponsor or collect for? Contact us for info on how to collect and turn in much needed items from our wish list.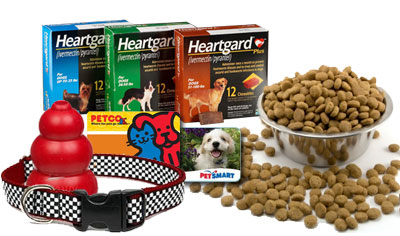 Donation Pledge